What Are The Duties Of An Event Security Guard and Steward in the UK?
As a business owner, it is important to understand the range of duties and responsibilities for event security guards and stewards. These professionals are more than just hired muscle – they provide vital services that help ensure the safety of your guests, staff, and premises at any gathering or event. In this article, you will learn the key roles that an event security guard and steward fulfills when on duty, as well as some of the common regulations with which companies must comply to protect customers. By familiarizing yourself with these key concepts, you can make sure your events have secure protection so everyone involved can enjoy a safe activity.
1. What are the Duties of an Event Security Guard and Steward?
Event security guards and stewards play a vital role in ensuring events run smoothly while also helping to maximize the safety of event attendees.
This includes duties such as event staff scheduling, monitoring event grounds to ensure event regulations are being followed, intervening in potential disturbances, and providing helpful information to event guests.
Other significant duties include maintaining order during event programming, checking bags for prohibited items, escorting VIPs and event personnel to their destinations safely, patrolling event sites for suspicious activity or unauthorized people, peacefully restraining aggressive customers, operating searchlights and surveillance equipment when necessary.
Ultimately, event security guards and stewards play an important part in protecting the public from harm and providing excellent customer service at events.
2. What is the Difference Between an Event Security Guard and a Steward?
Event security guards and event stewards perform similar roles in event management; however, there are essential differences between the two. Event guards are usually hired as uniformed personnel to ensure event venue safety.
Their duties involve checking tickets and verifying event-goers' credentials, safely managing event crowds, and reacting quickly to situations that may arise. On the other hand, event stewards typically work on production sets providing assistance to event staff performers, monitoring VIP areas, and crowd control inside venues.
Stewards are not expected to wear uniforms and their focus is primarily on creating a secure space for visitors by offering guidance to allow guests and smooth flow at the event site.
Both event security guards and event stewards play an important part in creating a safe environment for attendees at any event.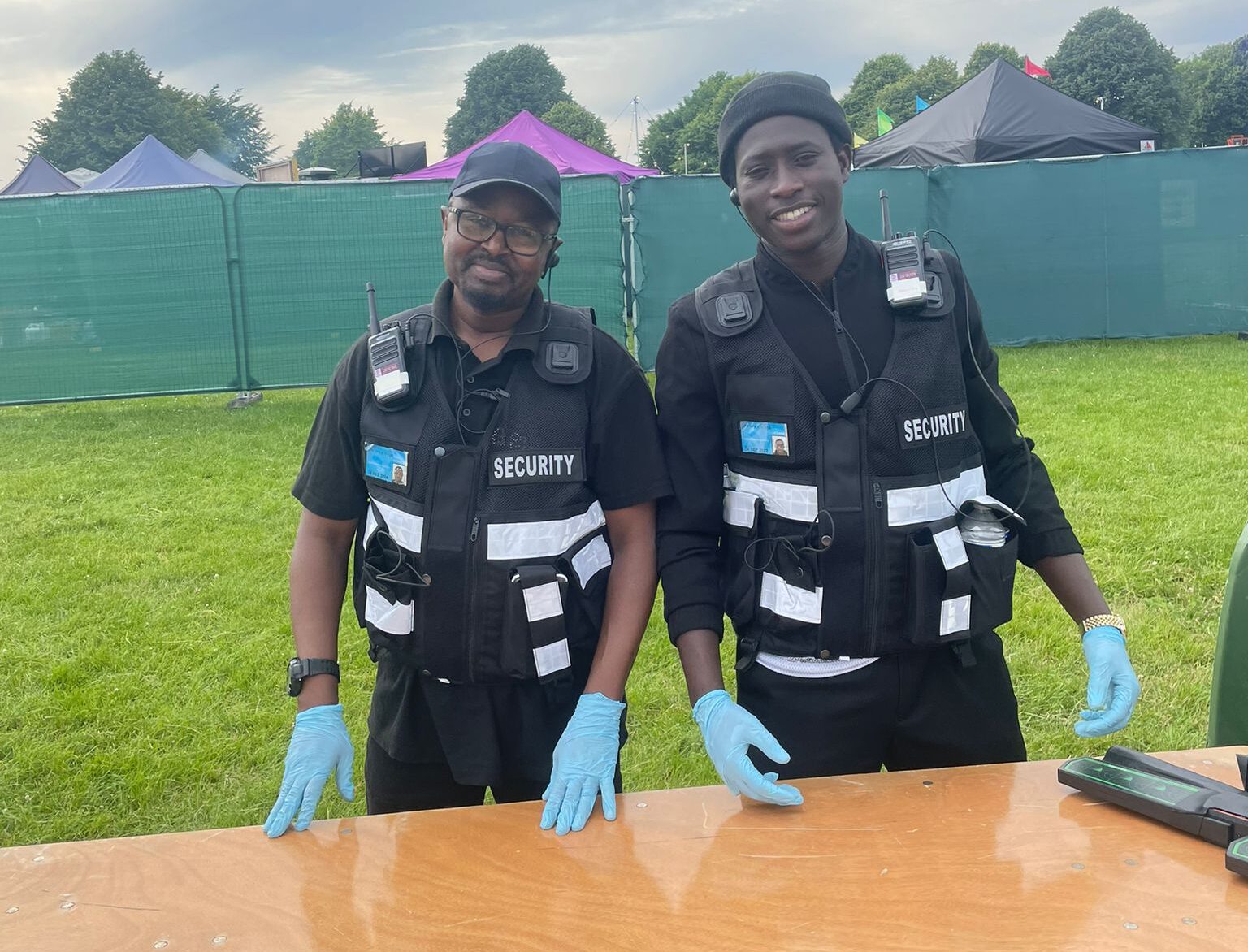 3. How Can you Become an Event Security Guard or Steward for your Local Community?
Pursuing a career as an event security guard or steward is an excellent way to gain insight into the event planning industry.
Whether you have many years of experience in event security or are just considering entering the field, there is a wealth of resources available to help you become an event guard or steward.
To begin, acquire knowledge of local laws and regulations that govern event security operations and attend professional event security training programs offered by reputable event companies.
Once completed, apply for jobs either independently or through event security service providers or agencies. Individuals who show exceptional skill, great customer service, and the ability to handle challenging situations can expect to find meaningful work in this growing industry.
4. What are Some of the Benefits of Becoming an Event Security Guard and Steward for your Community?
Becoming an event security guard and steward is a great way to gain the experience of working at popular events like concerts, festivals, and other large gatherings.
It's a rewarding job for those that enjoy being part of a team and interacting with different kinds of people. These roles come with the satisfaction of helping event-goers have a safe and enjoyable event.
Stewards in particular get to work closely with event organizers to make sure everything runs smoothly. As an event security guard and steward, you'll build up your communication, problem-solving, and customer service skills while having the opportunity to attend popular events – some even receive complimentary entry.
An event security guard or steward will also gain the invaluable experience of managing difficult crowd control situations whilst maintaining safety and peace in high-pressure scenarios where quick decisions are required.
Lastly, event security guards (ESGs) often receive training as part of their job so that they can better perform their duties whilst also gaining new qualifications.
5. How Much Does it Pay to be an Event Security Guard and Steward and What are the Hours Involved in this Position?
Working as an event security guard and steward is a rewarding and dynamic job that pays well. Pay will depend on the event, type of organization, and rate agreed upon between the individual or event organizer.
Generally, security guards and stewards can earn £12 per hour depending on their level of experience and credentials. Hours are usually event based so shifts may vary in length and timing to accommodate different event schedules.
Event security guards typically work long hours, including nights and weekend shifts, since most events occur outside of traditional office hours.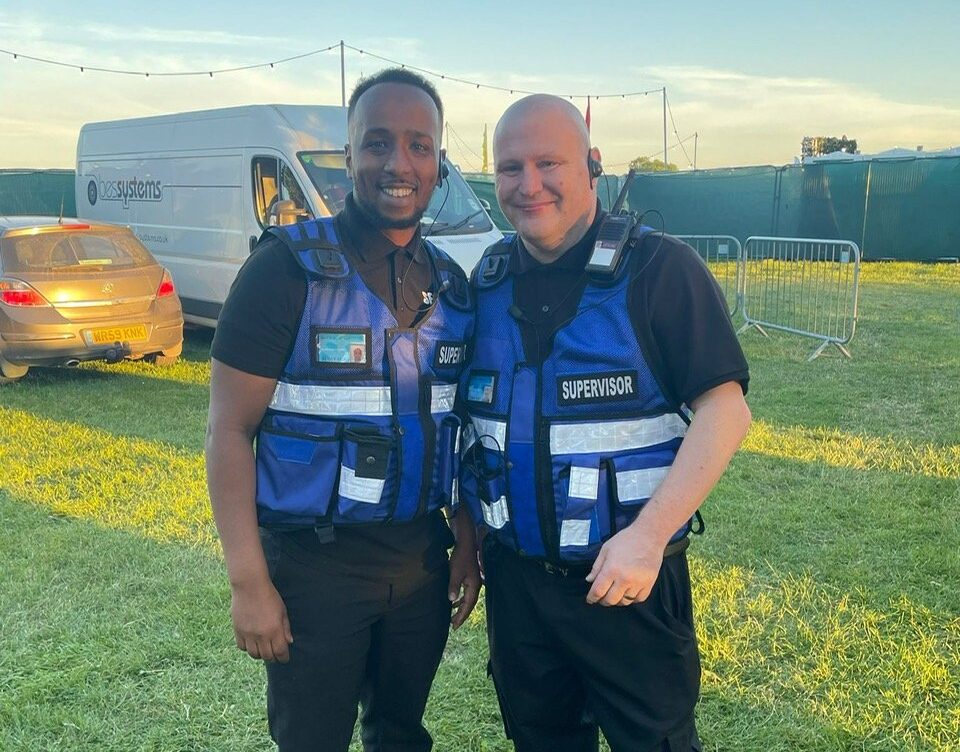 6. Are There any Special Requirements to Become an Event Security Guard and Steward?
Event security guards and stewards play a critical role in ensuring the safety of event attendees, so it's important that they possess the right qualifications to be successful. Depending on the event, different requirements may be needed, such as a valid driver's license or event training certifications.
However, there are some common elements that event security guards and stewards have to have in order to qualify for the job; most employers, for example, require experience dealing with people from all walks of life.
Additionally, they should have the capacity to recognize suspicious behaviour and take appropriate action if necessary. Being physically fit is also an asset as event security guards often have to stand for long periods of time in one specific area throughout their shift.
Ultimately, by possessing these key qualities event security guards can help promote an atmosphere where event attendees can feel safe and enjoy themselves.
Conclusion paragraph:
Event security guards and stewards are responsible for the safety of guests, employees, and property. They work to ensure that events run smoothly and efficiently by providing security, crowd control, and customer service. If you're interested in becoming an event security guard or steward, please contact us. We would be happy to answer any questions you may have. Thank you for reading and please like and subscribe.