5 ESSENTIAL STEPS For Choosing the Right Security Firm For Your Construction Site
If you're constructing a new building, you know that security is one of the most important considerations. Choosing the right security firm to protect your construction site is crucial to ensuring the safety of your workers and equipment.
There are a few key factors you'll want to keep in mind when making your selection: experience, price, range of services offered, and customer reviews. In this blog post, we'll dive deeper into each of these topics and give you some tips on how to choose the best security firm for your needs.
1. Do your Research
Doing your research is the single most important step when hiring a security firm for your construction site.
Figure out which services you will need, read reviews and ask around to learn what others experienced with the same firm. Also, look into the certifications of the firm and make sure their guards have the right training related to security risk factors present in the construction sites.
It's essential to evaluate their response time: if they are not able to respond quickly in case of any alarm or security breach it won't be helpful.
Finally, ensure you get an accurate quote and review all the details included in it before hiring a service as this will help avoid any surprises along the way.
2. Ask for Referrals From Friends and Family
Construction site security is a vital component of any job in the construction industry, so it is important to get it right.
Asking for referrals from friends and family is one of the best ways to find the right security firm for your construction project. Word of mouth helps narrow down a large pool of options, ensuring you end up with an experienced and reliable company.
Make sure to ask for specifics regarding the providers' performance history, customer service ratings, and offerings tailored to fit your specific needs.
Ultimately, this will help minimize any potential security risks that come with constructing in uncertain environments.
3. Compare Pricing
Construction sites require vigilant security. It is critical to choose the right security services firm that can provide the necessary protection to your construction site, and there are five essential steps in order to make the right decision.
When comparing pricing between security firms, consider three key factors:
Type of service
Features offered
And experience
The type of service you need will directly impact the final cost; for example, mobile patrolling or manned guarding may be cheaper than deploying gatehouses and CCTV cameras.
Similarly, if a firm offers added features like extended hours or weekend patrols, this could affect the overall price as well.
Lastly, having an experienced team of qualified professionals on-site serves as an additional safeguard for your construction project and can cost more depending on what's included in the package.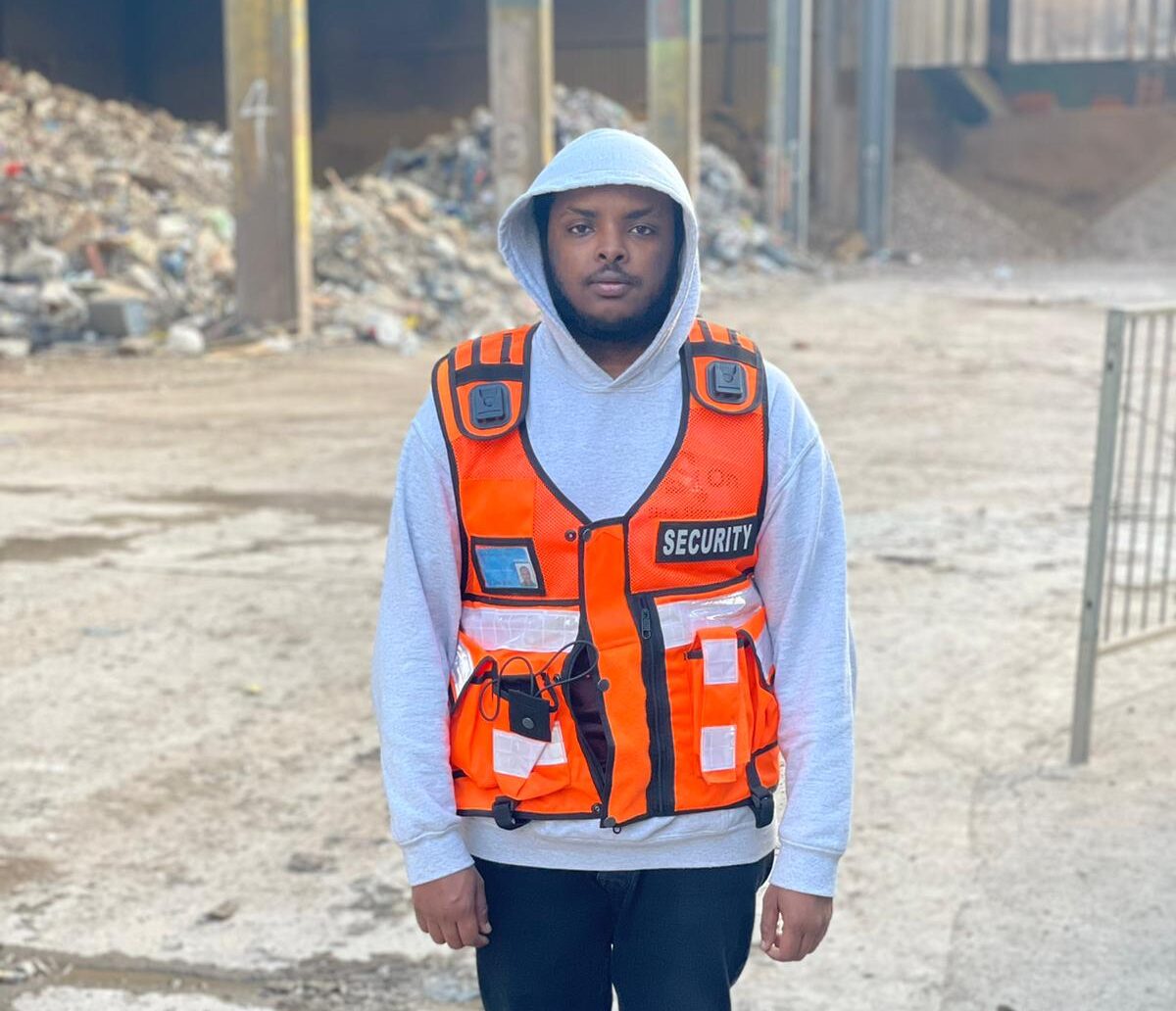 4. Check out Reviews Online
Making sure your construction site is secure is essential for both safety and liability reasons. When choosing a security firm to monitor your property, you should take certain steps to ensure that you receive the best service and value possible.
One key element of your research should involve checking out reviews online of local security firms that specialize in construction site security.
Reviews are often an invaluable resource when selecting the right provider, as they can provide honest insight into the quality of the firm's work and customer service.
Don't forget to also check how long the company has been in business and its reputation within the industry before making a final decision.
5. Meet With the Security Firm in Person
When it comes to choosing a security firm for your construction site, one of the most essential steps is to meet with them in person.
This will allow you to get a better understanding of their expertise in construction site security and how they can best serve your needs.
More importantly, it allows you to evaluate the trustworthiness and professionalism of the firm, which can be invaluable when selecting the right services.
With a face-to-face meeting, you can gain insight into whether this is the right provider for your project.
Conclusion paragraph:
I hope this article helped explain the process of how to select a security firm for your construction site. If you have any further questions, please don't hesitate to contact us. And if you enjoyed this article, please like and subscribe. Thank you for reading!